Need a show to watch? Try nickelodeon's "Fairly Odd Parents"!
Click here to go to tv guide to see when it is on!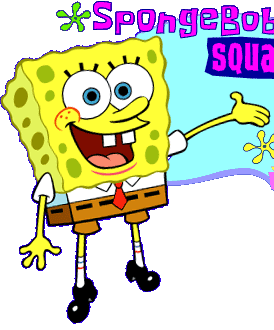 Need some Krabby Patties? How about you head on down to the Krusty Krab!
Click here to play the patty game!

Bored on the web? Nothing to do? Sit back and play a refreshing game of "Lemonade Stand". You get to choose how many ice cubes, lemons, sugars, and cups you buy and depending on the weather, how many cups you sell.

Like your president? Wish he were more active? Worried about his health? Well good, play "Dancing Bush" and burn off those calories!

Feeling hungry? Have a sweet tooth? Well play "CyberCones" and make you or a friend a virtual ice cream.

Want to take an online picture for free? No special equiptment needed, special technology works through your monitor!
Click here and you'll be picture perfect!

Want to play some awesome games?

Are you a girl? Are you a gurl girl? If not check out this!